Upgrade your business with the PAX A920
15th September 2020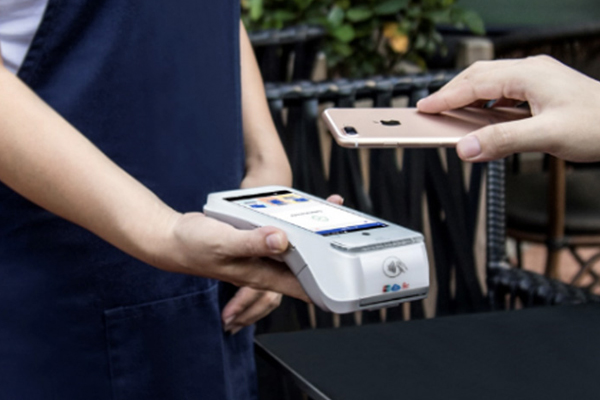 The axept® GO solution from Optomany, paired with the revolutionary PAX A920 Android payment terminal, delivers unparalleled options from a mobile payment solution.
The axept® GO solution from Optomany, paired with the revolutionary PAX A920 Android payment terminal, delivers unparalleled options from a mobile payment solution. In this article, we'll be outlining the numerous advantages that this solution can bring to your business - keeping you and your customers satisfied for years to come. All of Optomany's existing omnichannel suite of payment solutions are linked through our unified platform and certified with all UK acquirers.
Versatility: As a modern and mobile Android payment terminal that provides market leading capabilities, the PAX A920 sports a 5 inch screen, a multitude of communication options, front/rear facing cameras and an integrated printer. The real versatility comes with the ability to run multiple 3rd party applications alongside Optomany's axept® GO, providing exceptional functionality in one solution to businesses in sectors including hospitality, remote working and assisted selling. Optomany has collaborated with a large number of partners and application developers to expand the capabilities of the axept® GO solution. Examples include:
Ring Central – A Voice Over IP application which allows the axept® GO A920 solution to be used for voice calls in conjunction with a Bluetooth headset or earpiece. This has been implemented by a number of organisations with large remote workforces, such as tradesmen and debt collection agencies.
LoyalZoo – A combination of a self-service loyalty application and a track & trace service, aimed at SMEs in the hospitality space to ensure they remain compliant with the government regulations in these ever-changing times.
OrderPad by Datasym – A full order and pay-at-table solution from a leading hospitality solution provider. OrderPad removes the need for multiple devices for order taking and payments, speeds up the payment process for customers and allows tables to be turned faster. This is a key application for restaurants running with reduced seating to accommodate social distancing.
TableTiger – A pay-at-table and customer survey/feedback application which acts as an extension to traditional hospitality EPOS solutions. This allows merchants to obtain valuable feedback from customers and respond with offers or incentives to promote re-visits and support loyalty.
NewC – A flexible ticketing and payment solution for football stadia, this can be used in ticket booths or as a mobile solution for queue busting
Flexibility: Like all solutions from Optomany, axept® GO offers flexibility and choice for our partners and customers. The solution supports all the major card schemes and is certified with all of the UK acquirers, allowing merchants to use their acquirer of choice or move acquirers should they wish to. The axept® GO solution provides partners and customers with a powerful terminal management system which enables changes to be managed remotely. This allows merchants to change acquirer, update/remove/add new applications on the axept® GO solution, track the devices using the inbuilt GPS, carry out remote support and diagnosis and enable any configuration changes required.
Reliability: The combination of Optomany's axept® Platform and the axept® suite of solutions from Optomany provide customers with market-leading reliability. The axept® Platform provides high availability through our active-active datacentre design, ensuring an always available payment platform. Optomany have been working with PAX since 2013, even introducing them into the UK market in 2015, and since then we have been impressed with the market-leading reliability from all PAX devices. The axept® GO A920 is no exception to this, and we are proud to offer it on our roster. At a time when every transaction is critical for businesses, the axept® solutions from Optomany provide customers with the assurance that card payments can always be processed.
If you would like to learn more about the solution, please contact enquiries@optomany.com.