Major Impact at RetailEXPO 2019
5th May 2019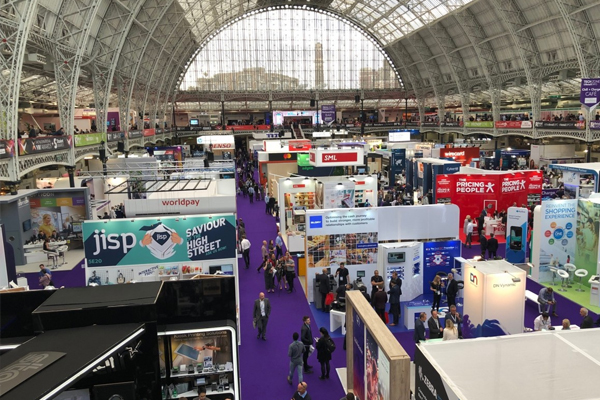 When Optomany was founded we had a clear mission - make payments simple.
When Optomany was founded we had a clear mission - make payments simple. Since then, we've made quite a name for ourselves in the industry as a highly experienced, independent innovator — a company that can be trusted to consistently deliver faster, safer and more streamlined payments than the competition.
So it was fantastic to join the buzz at RetailEXPO held at London's Olympia exhibition centre earlier this month. From the conversations that we had on stand and at the show, it's clear we're doing a lot of things right.

Driving Innovation


Optomany was founded by a management team with decades of experience, who'd seen it all before and wanted to do something different. We wanted to build a technology platform from the ground-up to meet a growing demand from businesses for omnichannel retail capabilities. By this, we mean true omnichannel, not a platform stitched together from multiple products and various acquisitions.

The modularity and reliability of our platform, our tokenisation capabilities, focus on usability and security have made us a serious contender in the payments space in a relatively short space of time. We've hit some major milestones already. Our axept® payment solutions became the first globally to achieve P2PE v2 solution certification, and landmark deals with two major UK acquirers who chose Optomany to implement UnionPay processing for their SME estates, contributed to driving our customer base up in excess of 500,000 connected devices.

It doesn't end there: Optomany is proudly acquirer agnostic - all of our products are certified with the UK's eight main acquirers, with more to follow, so we can truly provide our customers the best the market has to offer.

At the Show


It was fantastic to see recognition of the Optomany difference reflected in our positive experience of RetailEXPO this year. Demoing a range of payment terminals and POS solutions including the S900, S800, S300, A920, E500 and E800, there was never a dull moment on the stand. Plus, we had plenty of high-quality conversations with some big industry names.

The star of the show was by far axept® GO on the PAX A920. This is our new, Android based offering: a true all-in-one device combining all the features of an Android tablet with a powerful POS payment terminal.

We have quietly been building our reputation with customers and peers alike over the past few years, but judging by our brand awareness at the show, the secret is out. To find out how we can help your business, get in touch today…